Cale W. Bonds, M.D.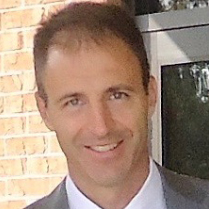 Dr. Bonds is a second generation Colorado native. He attended Cherry Creek High School where he was an All-State Quarterback. He continued his academic and athletic career at the United States Air Force Academy in Colorado Springs. He graduated from the Academy with a degree in biochemistry and earned multiple academic all-conference honors and a prestigious NCAA postgraduate scholarship. He attended medical school at Washington University in St. Louis, Missouri. After medical school, Dr. Bonds did his residency in orthopaedic surgery at the University of California, Davis. Upon completion of his formal medical training he returned to active duty in the U.S. Air Force at Travis AFB in Northern California. For the past eight years he has been serving active duty military members, dependents, and veterans in the areas of general orthopaedics, sports medicine, and total joint replacement. In addition, he has provided advanced orthopaedic trauma care at Craig Joint Theater Hospital in Bagram Air Base, Afghanistan, and at the Multinational Medical Unit in Kandahar, Afghanistan. He also provides orthopaedic trauma care at a level 2 trauma center in Roseville, California.
Dr. Bonds will be returning home to Colorado upon completing his military service in March of 2018. He is proud to be joining the dedicated, patient-centered staff of Colorado Orthopaedics. His background in intercollegiate athletics and his passion for cycling, running, and skiing give him a unique perspective and appreciation for treating musculoskeletal injuries and disease. Dr. Bonds treats bone and joint injuries affecting the hip, knee, and shoulder, with a focus on anterior total hip replacement and gap balanced total knee replacement.
When not practicing orthopaedics, Dr. Bonds enjoys an active lifestyle with his wife and three daughters. The Bonds family enjoys all things outdoors, especially skiing, biking, hiking, and tennis.
---
In the News
Face of Defense: Deployed Doctor Quarterbacks Medical Team
Air Force Dr. (Maj.) Cale Bonds, an orthopedic surgeon with the 455th Expeditionary Medical Group, poses for a picture in his office at the Craig Joint Theater Hospital on Bagram Air Field, Afghanistan, Dec. 27, 2015. Bonds had played starting quarterback for the U.S. Air Force Academy's Falcons football team. U.S. Air Force photo by Tech. Sgt. Nicholas Rau.