Andrea Williams, PA-C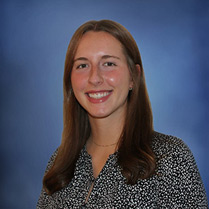 Andrea Williams is a certified physician assistant working with Dr. Xenos to bring you top-notch orthopedic care. Her journey in healthcare began at Pennsylvania State University at Main Campus, where she earned her Bachelor's of Science in General Biology. During her undergraduate years, Andrea worked as a Certified Nursing Assistant, honing her compassion and commitment to patient care while tending to residents in a skilled nursing facility.
Driven by her passion for medicine and a thirst for knowledge, Andrea pursued further education at Lock Haven University Physician Assistant Program. Here, she earned her Master's degree.
Beyond the realm of medicine, Andrea cherishes her time spent with family and friends, embracing the great outdoors, going for runs, delving into the pages of a good book, and immersing herself in the world of music.
Andrea's journey to orthopedics was inspired by her love for sports and movement, as well as her fascination with the intricate complexities of the skeletal and muscular systems. She is unwaveringly dedicated to delivering the highest quality of care to her patients, aiming to enhance their mobility, alleviate pain, and elevate their overall quality of life.