John S. Xenos, M.D.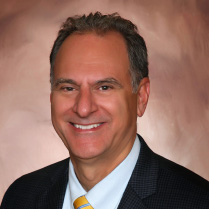 Dr. Xenos is a graduate of the United States Military Academy at West Point. Dr. Xenos earned his medical degree from the Georgetown University School of Medicine in Washington, D.C. He completed his residency in orthopaedic surgery at Walter Reed Army Medical Center in Washington, D.C. He then served as the Chief of Orthopaedic Surgery at Fort Benning Georgia where he was directly involved in the treatment of the 75th Ranger Regiment as well as other infantry units. Dr Xenos followed his passion for joint replacement and completed a fellowship in adult reconstructive surgery at the Anderson Orthopaedic Research Institute in Virginia. He then returned to Walter Reed as the Director of Adult Reconstruction, where he attained the rank of Lieutenant Colonel, U.S. Army Medical Corps. Dr Xenos currently remains active in the American Board of Orthopaedic Surgery as well as other national professional organizations.
Dr Xenos' clinical interests include hip, knee and shoulder replacement as well as arthroscopic surgery of the hip. His research interests include biomechanical testing, clinical studies in hip and knee replacement, patient activity levels after joint replacement, diagnosis and treatment outcomes of hip labral pathology and femoral acetabular impingement. Dr. Xenos has presented his research at both national and international venues. His research has also resulted in numerous publications in such journals as the Journal of Bone and Joint Surgery and has earned several awards including the prestigious Founders Award presented by the Eastern Orthopaedic Association.
Dr Xenos enjoys skiing, camping, bicycling and is an avid fly fisherman.
Dr. Xenos Discussing Tourniquetless Knee Replacement